Art. No. 2:
596748-V-50-O/1

Description 2:
Thionylchlorid

Container:
Drum

Article Description 1
Thionylchlorid
Article Description 2
BleSpuFa, 300 kg, orig., ew.
Description d'unité
ST
Profit Center
Chemicals
Product Group
Halogenated hydrocarbons
SC Industrial chemicals
Chemical commodities
Thommen-Furler
Halogenated hydrocarbons
CAS No.
7719-09-7
EG No.
231-748-8
Dripping Point
-104.5
Boiling Range
75.3
Density
1.640
UN No.
1836
Packaging Category
I
Kemler No.
X88
Index No.
016-015-00-0
ADR Class
8
ADR Label 1
8
Hazard warnings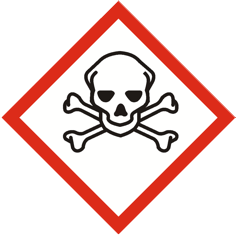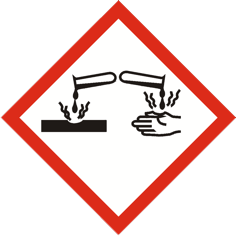 Danger
Nocif en cas d'ingestion Toxique par inhalation Provoque des brûlures de la peau et de graves lésions des yeux. Peut irriter les voies respiratoires Réagit violemment au contact de l'eau. Au contact de l'eau, dégage des gaz toxiques.
×
ChemCare® - For carefree handling of chemicals, lubricants, industrial and hazardous wastes
The companies of the Thommen-Furler Group as partners for the procurement of chemicals and lubricants, for environmental technology and for the recycling of industrial and hazardous waste, offer you an integral solution from one and the same source that is not only environmentally sound but also extremely economically interesting.
Continue