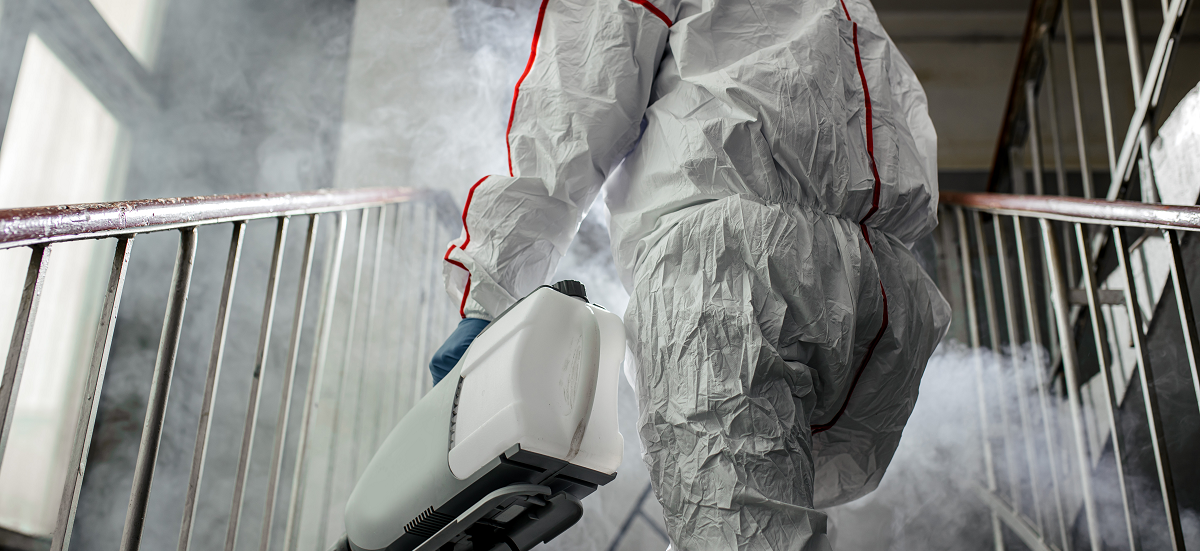 DEKONTA-Dienstleistungspaket für die Flächendesinfektion
Für den Fall, dass Sie die Desinfektion und Dekontamination durch externe Spezialisten durchführen möchten, haben wir mit unserem Kooperationspartner BELFOR (Suisse) AG das DEKONTA-Dienstleistungspaket entwickelt.
DEKONTA umfasst eine seriöse Bedürfniserfassung vor Ort, die Erarbeitung des Desinfektions- und Dekontaminationsprojekts sowie nachfolgend die eigentliche Desinfektion, Dekontamination und Feinreinigung.

Die DEKONTA-Dienstleistungen werden durch die Spezialisten der BELFOR (Suisse) AG erbracht.

Details dazu erfahren aus nachstehendem Factsheet:
DEKONTA - Desinfektion und Dekontamination durch erprobte Spezialisten
Richten Sie Ihre Anfrage direkt über unser Formular zur Bedürfniserfassung:
Formular Bedürfniserfassung DEKONTA
Back to list
At the moment, there are no news available. New information will be coming soon.